Morthicia Makes Up


This is where it all began...
September 1977.


---


December 1980. School festival.
"Polish dances".
---


June 1983. "Tahiti", School Festival.
And guess who's the Tahitian to the right?!!
---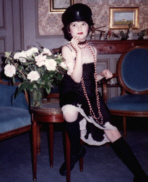 Around 1984 (ten years old).




Not a bad Flapper, hey?!
---


Bad Queen, first try, Carnival 1996.




Bad Queen, June 1997 Europride.
---


Witch & Wig, Halloween 1996.
---


The Crow, Halloween 1997.


---


Butterfly, Gay Pride 2002.
---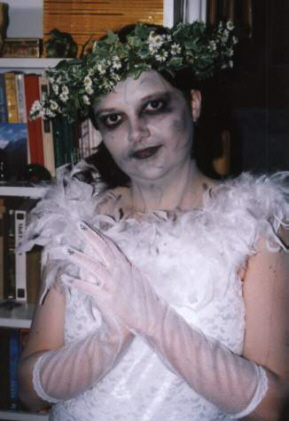 Living Dead Bride, Halloween 2002.
Two hours of makeup to get that fine unearthly complexion...




Admirez ce teint terreux, ces veines saillantes...




Scaring my friend Elvira.




Where hast thou gone, my unearthly love?!




Elvira gets a revenge nibble!
---
Retour à la page principale de la Gallerie
Back to the main page of the Gallery
---

RETOUR À LA MORTHICIA'S MIDNIGHT PAGE | BACK TO MORTHICIA'S MIDNIGHT PAGE